St Pete's Investor-Friendly Real Estate Brokerage!
Led by real estate investor and broker Jeff Copeland, Copeland Morgan LLC is the premier investor-friendly real estate brokerage in the St Petersburg-Clearwater area. 
Whether you're a seasoned investor with decades of experience, or a new investor looking to land your first real estate investment, our team has the expertise and local market knowledge to help you find, analyze, finance, acquire, and manage your real estate investments in the Tampa Bay area. 
The St Petersburg, Clearwater, and Tampa real estate markets have attracted interest from real estate investors all over the country in recent years, but many real estate investors struggle with finding a trusted local investor-friendly real estate brokerage that represents buyers and provides professional advice and support every step of the way. That's where we come in!
Investor-Agents: We may be just the brokerage you've been looking for!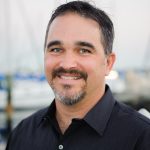 If you're an investor-friendly real estate agent, or an investor who maintains a license for your own investing purposes, it can be lonely out there! We might the the perfect brokerage to hang your license with. With a dynamic team focused on real estate investing and property management, we speak your language!
Testimonials:
"Jeff, you have been invaluable during these recent months in helping us acquire our investment properties. Without your knowledge and expertise, we would not have been able to purchase our 2 duplexes, condo and the SFH during this very short timeframe. You make the process from finding the properties, looking at the properties, negotiating the price and everything in between until closing and beyond a great experience. You are the "multifaceted" Multifamily Guy that every investor should have! Thanks so much for your continued support. Looking forward to working with you again." Maddy P., Tampa FL
"After having a management team that struggled to get any renters for my property and getting me renters that became insolvent, I ended up evicting those, after I fired the management team!  When I hired Jeff Copeland, I finally got responsible renters that have caused no problems, while Jeff stayed on top of any issues that came up without panicking.  What a difference, and what relief!" Peter B., Madeira Beach, FL
Read more recent reviews on our Facebook page!